Mu Management and Consulting- delivering the top-notch detail and excellence necessary to improve your new or existing business, born from years of industry experience.
Jenn walker, founder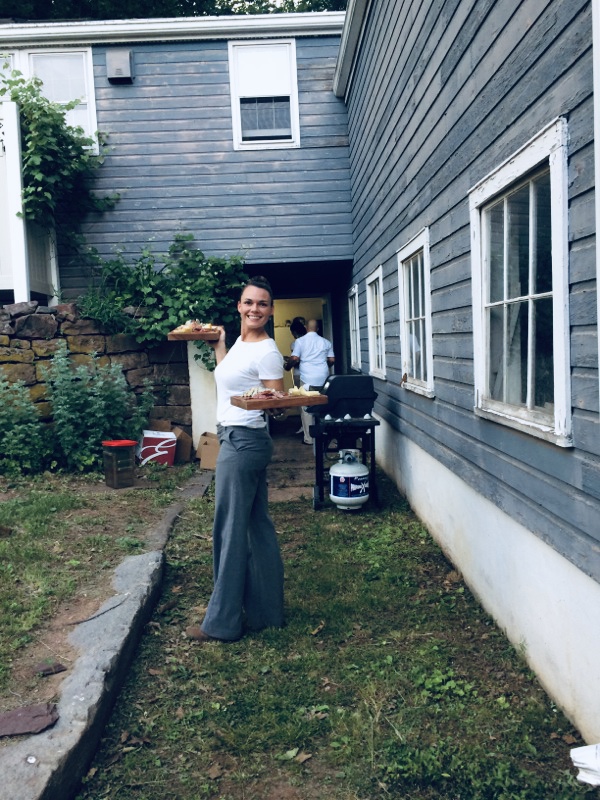 Becoming mu
Growing up in small town Vermont, Jenn's family had a large backyard garden where she learned the importance of working to cultivate tangible products. Great food and hospitality were ancillary and she naturally gravitated towards the restaurant industry.
Jenn traveled extensively after leaving college. Along her journey, restaurant employment prevailed, most notably Gringos in San Diego and Via Matta in Boston. Jenn opened Post 390, Tico and Wines and More (MA) and was hired specifically to set up programs and create organization with a focus on high level hospitality.
In 2012 Jenn began working for Barteca Restaurant Group when there were just nine restaurants, as New Store Opening Director. She created the processes and programs for opening bartaco and Barcelona Wine Bar (twenty-three locations). Jenn would impact almost every cornerstone, lending reinforcement and creating efficiencies, eventually leading the company to acquisition in 2018.
Jenn lead with autonomy, making paramount decisions for and with the COO, CEO and Founders of the Company. Jenn would steer the course on all New Store Openings as well as projects for existing restaurants:
liquor licensing, inspections and permitting process, creating a companywide online smallwares program, helping redesign the bartaco kitchen Chef's line, overseeing the Food Service Equipment packages, purchasing/renovating/designing and managing an airbnb investment property, creating the companywide travel and housing program (fifteen to twenty rental properties at any given point), implementing an organizational logistics operating tool for each restaurant to support and guide their store, etc.
Jenn is an active member of the NALCP and Women's Foodservice Forum organizations.